We believe that all art is better appreciated when viewed through a critical lens. We want this website to be an outlet for people to engage in smart and honest dialogue.
We are looking for new fans and old fans and confused fans and even people that will never ever be fans but we're not looking for anti-fans.
We promise not to make news out of nothing, and to generate thoughtful and insightful content about all Kpop artists, not just our biases!
We created Critical Kpop to be part analysis, part encyclopedia, part community, and all fun.
Editorial Staff
Co-founder / Executive Editor
Timothy Moore writes from Chicago. He blogs at Read My Blog Please, and edits at Ghost Ocean Magazine. His biases are T-ara, Block B, Nine Muses, Brown Eyed Girls, and Girl's Day.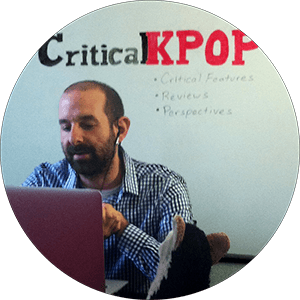 Co-founder / Executive Editor
Zander Stachniak hails from South Carolina, the Show-Me-Your-Accent-and-I'll-Show-You-Mine State. He currently lives in Chicago where he writes about all things Kpop and dreams in spreadsheets. His bias is f(x).
Feature Writers
Feature Writer
Kushal Dev is a girl group fanatic born and raised in New Jersey. He has kept up with Kpop for more than four years, and biases 2NE1, Girls' Generation, f(x), MAMAMOO and TWICE.
Feature Writer
'L' lives in Ontario, Canada. She is a pop culture and media junkie and has helped organize kpop parties and events across Ontario. Her biases are BTS, Block B, M.I.B and Infinite.
Contributing Writers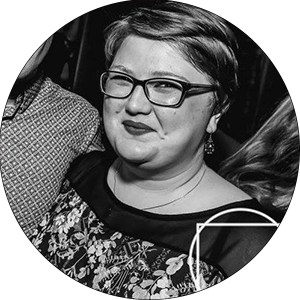 Contributing Writer
Helen Edworthy is a Sociology undergrad from England who got lost in the K-Pop machine five years ago. When not talking about K-Pop, she's talking about video games and lipstick. Her biases are VIXX, Royal Pirates, NS YoonG and Taemin, but she loves Epik High most of all.
Contributing Writer
Gayathri Ravindran is an Indian-born, Dubai-based Multimedia Designer. Last year something possessed her to take a philosophy class, then two more and now she spends her free time analyzing Kpop culture with Hafsa. Currently biases Mamamoo, BTS, SHINee, Vixx, 2PM and Exo.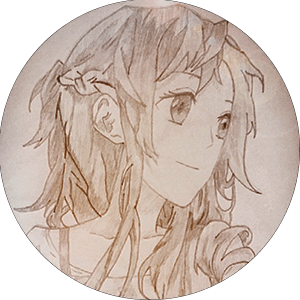 Contributing Writer
Hafsa Tameez is a Pakistani-born interior designer who stumbled into Kpop as a shy recluse. After making the irrevocable choice to take a philosophy class she now loves analyzing the world of Kpop with Gayathri. Some of her favorite Kpop groups are SHINee, Vixx, Exo, BTS, Mamamoo and Spica.